We're delighted to be once again partnering with the SERET International Festival of Israeli Film and TV.
This year features a selection of truly outstanding feature films, documentaries and TV series along with exclusive Q&A's from the films' makers and stars.
Israeli films are the eyes and ears of a new generation of filmmakers. They reflect a melting pot of cultures, religions and social backgrounds, encouraging audiences to rethink their views. They will make you laugh, fill you with wonder, provoke strong reactions and of course, entertain.
We can't wait to share them with you.
Films
Screen Times
Friday 13 May
12:00    Past Life
Sunday 15 May    
16:00    Soldier Boy
18:30    Dismissed
19:30    Speer Goes To Hollywood
20:30    One More Story
Monday 16 May
18:00    Let It Be Morning
20:15    April 7, 1980
    
Tuesday 17 May    
18:30    The Last Chapter Of A.B. Yehoshua
20:30    On This Happy Note
    
Wednesday 18 May    
12:00    On This Happy Note
18:00    Turn Left At The End Of The World
20:30    The Matchmaker
    
Thursday 19 May    
12:00    The Last Chapter Of A.B. Yehoshua
18:30    The Next Generation (4 short films)
20:30    Black Notebooks
Synopsis
Past Life tracks the daring late 1970s odyssey of two sisters - an introverted classical musician and a rambunctious scandal sheet journalist - as they unravel a shocking wartime mystery that has cast a dark shadow on their entire lives.
Credits
Rating: TBA
Genre: Drama
Director: Avi Nesher
Cast: Nelly Tagar, Joy Rieger, Doron Tavory, Evgenia Dodina, Tom Avni 
Soldier Boy
■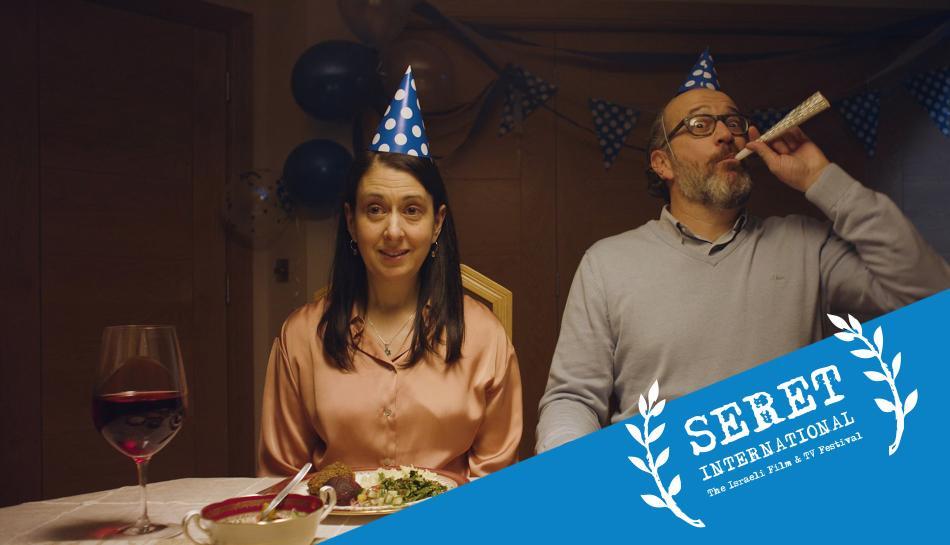 Synopsis
David, a Jewish boy, escapes to London after realizing that the Israeli army was a lot more than just wearing a cool uniform and eating falafel.
However, his plan to tell his family that he left the IDF becomes impossible when he arrives home to an outlandish surprise party in celebration of his service. This leads to the question, will David be brave enough to tell his family the truth?
Credits
Rating: TBC
Genre: Comedy
Director: Tal Cicurel 
Producer: Keren Shefet
Screenwriter: Jonah Moore
Cast: Josh Howie, Rachel Gaffin, Ido Steuer and Sophie Ablett
Synopsis
An award winning successful Israeli drama series.
Noa, an IDF officer lacking interpersonal abilities, commands orientation training for the first time and has to deal with particularly difficult soldiers, a staff that does not know how to deal with her and an intolerant system.
Credits
Rating: TBA
Genre: Comedy, Drama
Directors: Nir Berger, Atara Frish
Cast: Alona Sa'ar, Maya Landsman, Noa Astanjelove
Synopsis
How did a man in charge of 12 million slaves become "the good Nazi"? A cautionary tale about Albert Speer's 1971 attempt to whitewash his past with a Hollywood adaptation of his bestselling wartime memoir, "Inside the Third Reich".
Credits
Rating: TBA
Genre: Documentary, Biography
Director: Vanessa Lapa
Cast: Albert Speer (archive footage)
Awards
Israeli Film Academy: Winner, Best Documentary
Jerusalem FF: Winner, Best Director
Synopsis
Jordan is a journalist who doesn't believe in love.
She is sending her single hopelessly-romantic friend out on a date, every day with a different woman for a whole month. Jordan is trying to get an amusing article for her newspaper out of this but her plans go wrong when her friend falls in love with the most unexpected girl. A brilliant comedy, directed by one of Israel's favourite comedians, Guri Alfi.
Credits
Rating: TBA
Genre: Comedy
Director: Guri Alfi
Stars: Dina Senderson, Lior Ashkenazi, Guri Alfi
The Last Chapter Of A.B. Yehoshua
■
Synopsis
This is the story of A. B. Yehoshua, the greatest Israeli writer living today - who is dealing with a serious illness, widowhood and loneliness, but chooses love and life every single day.
Credits
Rating: TBA
Genre: Documentary
Director: Yair Qedar
Stars: Avraham B. Yehoshua
Synopsis
The legacy of Anat Gov, one of the most influential playwrights in the Israeli theatre. Almost a decade after her death, her loved ones try to fill the void left by her words with their own.
Credits
Rating: TBA
Genre: Documentary
Director: Tamar Tal Anati
Stars: Anat Gov (archive footage)
Awards
Doc-Avi: Winner, Best Israeli Film
Turn Left At The End Of The World
■
Synopsis
This is a true Israeli classic by Avi Nesher.
As a family from India moves into a desert neighborhood in Southern Israel in the 1960's, the family's eldest beautiful daughter discovers friendship and romance with a lovely local French girl. The film also explores the hardships and surprises that come with the integration of multiple families from different ethnic backgrounds (from the diaspora) and their struggle with immigration and prejudice.
Credits
Rating: TBA
Genre: Drama
Director: Avi Nesher
Stars: Neta Garty, Liraz Charhi, Ruby Porat Shoval
Awards
Israeli film Academy: Winner, Best Actress (Neta Gerty), Best Art Direction and Best Design
Bankok World Film Festival: Winner of Special Jury Award
Synopsis
Arik, a teenage boy growing up in Haifa in 1968, gets a job working for Yankele Bride, a matchmaker. Yankele, a mysterious Holocaust survivor, has an office in the back of a movie theater that shows only love stories, run by a family of seven Romanian dwarves in the seedy area by the port. Yankele introduces Arik to a new world, built on the ruins of an old one.
As Arik begins to learn the mysteries of the human heart through his work with Yankele, he falls in love with Tamara, his friend Beni's cousin. Tamara has just returned from America and is full of talk of women's rights, free love and rock and roll. The disparate parts of Arik's life collide in unexpected, often funny and very moving ways as he lives through a summer that changes him forever.
Credits
Rating: TBA
Genre: Comedy, Drama
Director: Avi Nesher
Stars: Adir Miler, Tuval Shafir, Maya Dagan, Dror Keren, Dov Navon, Neta Porat
Awards
Israeli Film Academy: Winner, Best Actor (Adir Miller); Best Actress, Maya Dagan; Best Film.
Chicago international Film Festival: Winer of Best Feature Film (Avi Nesher)
Synopsis
The sudden death of the esteemed creator, fashion icon and actress Ronit Elkbetz had shocked Israel's cultural world and citizens in general. Her brother and long-term collaborator, director Shlomi Elkabetz embarks on a fictional journey between Morocco, Israel and Paris.
Based on family archives and excerpts from the trilogy created by Ronit and Shlomi Elkabetz - CAHIERS NOIRS: VIVIANE and CAHIERS NOIRS: RONIT, the film invites us into the intimacy of a Jewish-Arab family, a family of uprooted exiles, in an imaginary story where a brother and sister revisit the past and the present to defy an implacable future.
Credits
Rating: TBC
Genre: Documentary, Drama
Director: Shlomi Elkabetz
Stars: Ronit Elkabetz (archive footage), Shlomi Elkabetz, Simon Abkarian
Awards
Jerusalem Film Festival: Winner, Diamond Award for Best Documentary Film
Synopsis
An award-winning Israeli/Palestinian co-production, based on a novel by the esteemed Palestinian author and journalist Syed Kashua.
An invitation to his brother's wedding forces a man and his family to return to the Arabic village where he grew up. After the wedding, with no explanation, the village is put under lockdown by Israeli soldiers.
A bittersweet comedy/drama about a state of siege, both internal and external.
Credits
Rating: TBA
Genre: Drama
Director: Eran Kolirin
Cast: Alex Bakri, Juna Suleiman, Salim Daw
April 7, 1980
■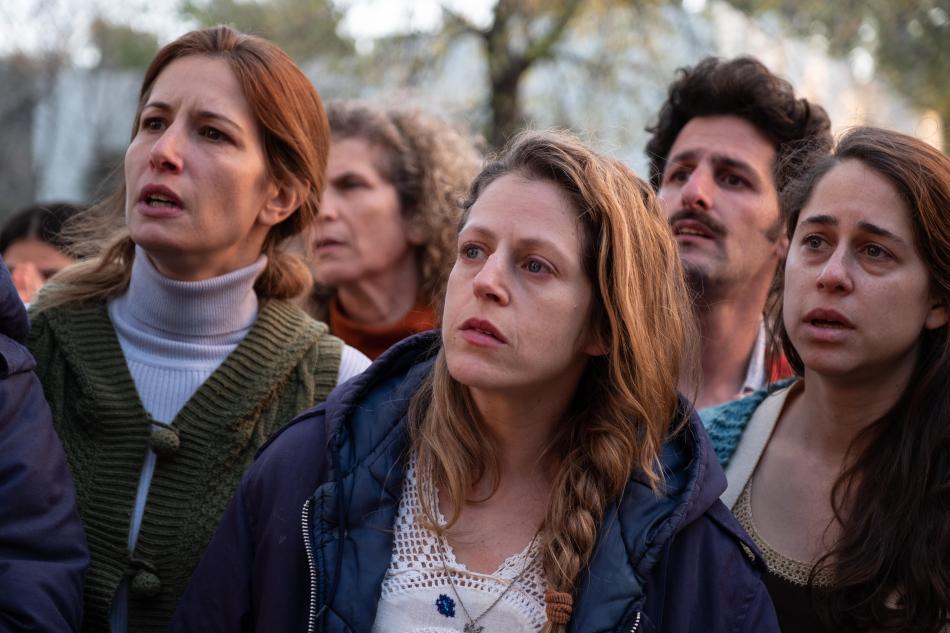 Synopsis
April 7, 1980 is based on real events at a kibbutz near the border between Israel and Lebanon.
The commune was attacked by an armed group from the Arab Liberation Force hoping to secure the release of Lebanese political prisoners in Israeli jails, through a seizure of civilian hostages. The squad of terrorists infiltrate the kibbutz but find themselves trapped in the children's nursery with hostages who are less than four years old.
Credits
Rating: TBA
Genre: Drama, History
Director: Nadav Schirman
Cast: Efrat Boimold, Shira Kedem-Katzenelenbogen, Zohar Liba